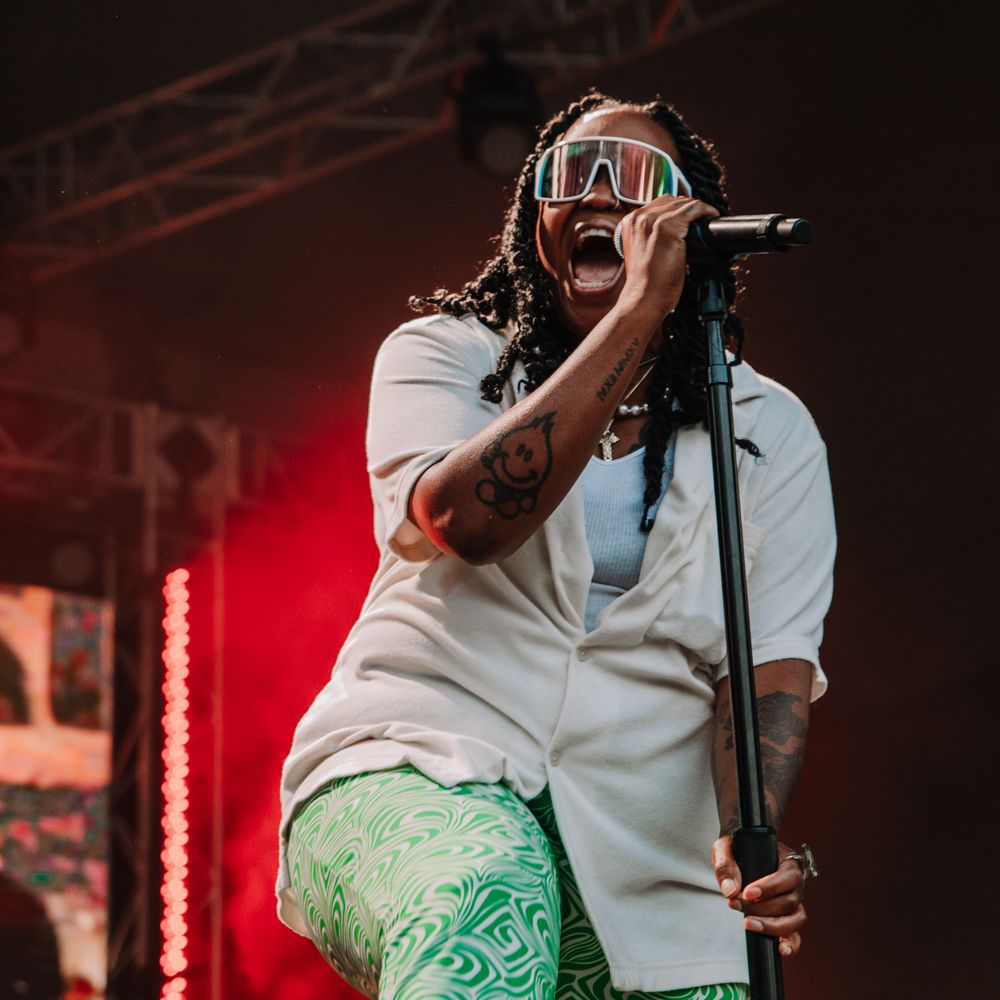 My story
Introducing the dynamic and electrifying artist known as Sinzere! Emerging from the vibrant cultural melting pot of Calgary, AB, Sinzere is a Rap-Funk artist who defies conventions and leaves audiences in awe. With her cutting-edge lyrics and deep cinematic sound, Sinzere uses her music to inspire and captivate listeners.
Her mission is unwavering: to shed light on the remarkable journey and unyielding resilience of the African diaspora, shedding light on its painful past while empowering its vibrant present.
Sinzere's music carries a profound message that not only resonates with your soul but compels your body to move to its irresistible groove. Drawing inspiration from a kaleidoscope of musical influences, she channels the spirit of icons like Queen Latifah, Notorious BIG, Jay-Z, Kendrick Lamar, and James Brown. It's a fusion that pays homage to Hip Hop's golden era while forging an entirely unique path.
As a 4-time YYC Music award winner and APMIA Rosie's Awards nominee, she continues to establish herself as a rising star in the Canadian music scene.
Complex Canada has named her one of the "11 Rising Black Canadian Artists You Should Know," while her debut album, "Tabula Rasa," earned a spot on RANGE Magazine's list of the top 25 Canadian Albums of 2022. Her track "The Mission" was also recognized as one of the best Canadian songs of 2022 by Complex Canada.
With her debut album receiving the coveted JSR grant from FACTOR, Sinzere's tracks have gained critical acclaim and landed placements on Spotify editorial playlists, including Northern Bars, New Music Friday Canada, Fresh Finds: Hip-Hop, and more. Her music has also found its way onto CBC's 'The Block' and seasons two and three of CBC's 'Diggstown,' showcasing her versatility and appeal across different mediums.
Sinzere's impact extends beyond the music itself. Her music video for "Ric Flair Flo" was awarded Video of the Year at the 2023 Europe Music Video Awards and was an official selection at the 2023 Paris Lift-Off Film Festival. It was also nominated at the Toronto International Women's Film Festival 2023, and a finalist at both the Cannes World Film Festival and the Rome Music Video Awards 2023.
When it comes to live performances, Sinzere is an absolute force to be reckoned with. She made history as the first rapper to perform with the Calgary Philharmonic and has shared the stage with iconic artists such as Rakim, KRS-ONE, Raekwon, Rick Ross, and Cordae. From headlining prestigious festivals like TD Music's Calgary Pride Festival, Calgary Folk Music Festival, and Chinook Blast, Sinzere has solidified her status as an artist with an undeniable stage presence.
In 2023, Sinzere released two new singles, further solidifying her artistry and captivating audiences with her unique sound. She will be performing at The Come Together Artist Showcase in Toronto on November 14th. Sinzere's journey is one fueled by passion, talent, and a dedication to making a meaningful impact through her music. With her powerful voice and magnetic presence, she continues to inspire and uplift listeners around the world.
Spotify editorial playlist placements